Understanding customers is vital to the success of any business. The main goal of any business should be to minimise potential client frustrations with their product or service.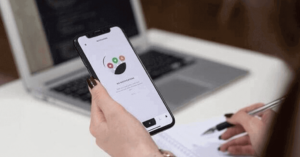 Whether a physical product or a digital, the idea should be to exceed customer expectations by considering customer feedback throughout the product ideation and development. One activity product developers can employ to ensure that they're creating solutions that match what customers are seeking is user testing.
What is user testing?
User testing is a systematic process of observing how prospective users navigate a product prototype or feature. Subsequently, this information is collected to analyse the ways in which users find the product easy or difficult for them to employ.
So, user testing activities illustrate precisely what problems users may encounter during their interaction with the functions of a website, app, product, or service— in realistic conditions (or mimicking realistic conditions). 
Why is user testing important?
User testing focuses on evaluation exercises to identify various pain points and positive attributes to incrementally enhance user experience before taking a product to market. 
It helps to determine product usability and to decide whether a product is ready for launch to real users. User testing achieves this by collecting qualitative data to understand the intention and motivation driving customer behaviours. This consequently helps creators to make informed design decisions to positively impact user experiences.
Generally, user testing is important to:
Uncover users' needs and challenges through their actual use of your design.

Assess prospective users' performance and mental state as they attempt to complete tasks, to evaluate how well a design works.

Make faster-informed decisions based on proven customer needs 

Implement a customer-first approach.
How does user testing work?
Following are the key steps involved in user testing:
1. Creation of product, prototype, or feature
Before you conduct a user testing exercise, you'll require a real product or feature to test. This could be a new product, or existing version of a product, or even a sample.
2. Choose a testing method
Once you have a product or feature to test, select a method of user testing to employ. As you do this, carefully consider a test method best suited to the type of information you're seeking to obtain, and the depth of feedback. 
3. Write a test script
Afterwards, write a test script to get the most out of your time and get comparable results. This will serve as a technical guide for the moderator as it lists the tasks to be tackled sequentially and supplemented with a hypothesis and a goal. 
4. Recruit subjects for the user test
After the above steps, you'll need to recruit test respondents for your user testing. These should be real prospective clients, ideally, actual members of your intended audience, or users who match your client personas. 
Such careful selection will help you achieve the desired outcomes and data from the people who matter most. 
Read our article on 'How to recruit the right respondents for user research."
5. Determine a location to perform the testing
Once you have a product, testing method, and test subjects, determine the best time and location for your test. This decision depends on the nature of your product or feature, its use case and capabilities. Furthermore, you'll need to carefully consider the test subject's environment, as distractions might not be ideal.
User Testing can be done in a UX research lab, where you invite participants to a central location. On the other hand, you can also be conducted remotely online as well, making it possible for your test with participants from all over the world easily. 
6. Decide on the length of the test.
Test respondents are sometimes cautious about the length of a user test as they sometimes have limited time. Furthermore, disparate users take different amounts of time.
Unfortunately, longer tests typically return poor-quality responses and feedback due to fatigue, boredom, and lack of interest. For moderated user testing, it's recommended to be around 60 minutes to avoid cognitive overload on the users. As for unmoderated user testing, the study should be completed by an average of 15-20 minutes.
7. Executing the user test
Before starting your user test, ensure that your subjects have all the instructions they need. For example, directions on how to provide their feedback and analysis. 
Depending on the product, industry, and preferred test method, the directions and instructions for test subjects might differ prior to or during the test. 
8. Evaluate and analyse the test results.
Analysis of data should take place soon after user testing; otherwise, there is an inherent risk that important details might be forgotten. In addition, this evaluation and analysis should consider different metrics like, completion rate, error-free rate, critical errors, non-critical errors, and error-free rate. 
After the evaluation process, you can make minor or drastic iterative modifications to accordingly improve your product.
Types and methods of user testing
Usability testing
Usability testing principally focuses on determining how easy a product design is to use for a group of representative users. It typically involves carefully observing users as they complete different tasks, from early product development to release.
A/B testing
A/B testing is fundamentally the process by which two different variants of a product are sent to different groups of prospective users. It is imperative to remember that each user group must receive only one variant of the product, not both. Furthermore, they must be sent on the same day and time to optimally track customer reactions. 
Generally, the central goal of A/B testing is to extensively gain insight into customer behaviour and preferences. This testing method is one of the most efficient and fastest ways to increase customer conversions. 
Focus groups
As a qualitative research technique, focus groups principally involve organising a discussion on a given product or topic with a group of 8-10 participants. These discussions typically take 60-90 minutes and seek to obtain information on users' motivations and behaviours in response to the product. 
During focus group engagements, real users discuss various attributes of a product, or feature. One of the product designers, researchers, or other employees typically leads such discussions to ensure you're receiving your desired type of feedback. 
For the most part, a focus group discussion will typically cover the test subjects' concerns about a specific aspect of a product that's brought up by the focus group facilitator.
Heat map testing
A heat map is a graphical data visualisation that demonstrates how website users click, scroll, and move on a web page. Heat map testing fundamentally revolves around engaging users to analyse their mouse or eye movements when using a product or service.
Subsequently, heat map analysis is conducted to analyse the heat maps generated from the recording tool to determine what grabs a user's attention. Or even where users spend most of their time, and how much time is spent on specific areas to determine which elements need improvement.
Card sorting
Card sorting is a user testing method that involves users organising index card (physical or digital) according to criteria that make the most sense to them. During product development, this testing technique helps guide the design of information architecture, menu structures, workflows, or website navigation paths.
Respondent recruitment for user testing
Respondents are a fundamental tenet of user testing. However, finding the right respondents is no easy feat, as researchers need to carefully vet them, and then schedule a time to engage them. 
Unfortunately, some respondents cannot deliver meaningful feedback or insight. In turn, suboptimal respondents negatively impact the quality of user testing. 
Netizen's respondent recruitment service can help provide a tailored solution that focuses on recruiting the right respondents for surveys, focus groups, and in-depth user interviews. 
Conclusion
The core purpose of user testing is to evaluate the success of a product or feature from the standpoint of customers. This is because while designers involved in the creation of the product might find it easy to use, the target customers may not. 
Fortunately, user testing provides tunnel vision into where the product falls short for the intended audience. It essentially reveals where users are typically confused or frustrated. This information can then be leveraged to iterate the product's design.
Overall, well-planned and executed user testing uncovers actionable, qualitative data that product design teams can exploit to make faster, better decisions to improve customer satisfaction. 
Reach out to us at Netizen Experience to discuss about user testing services and the requirements for your project.